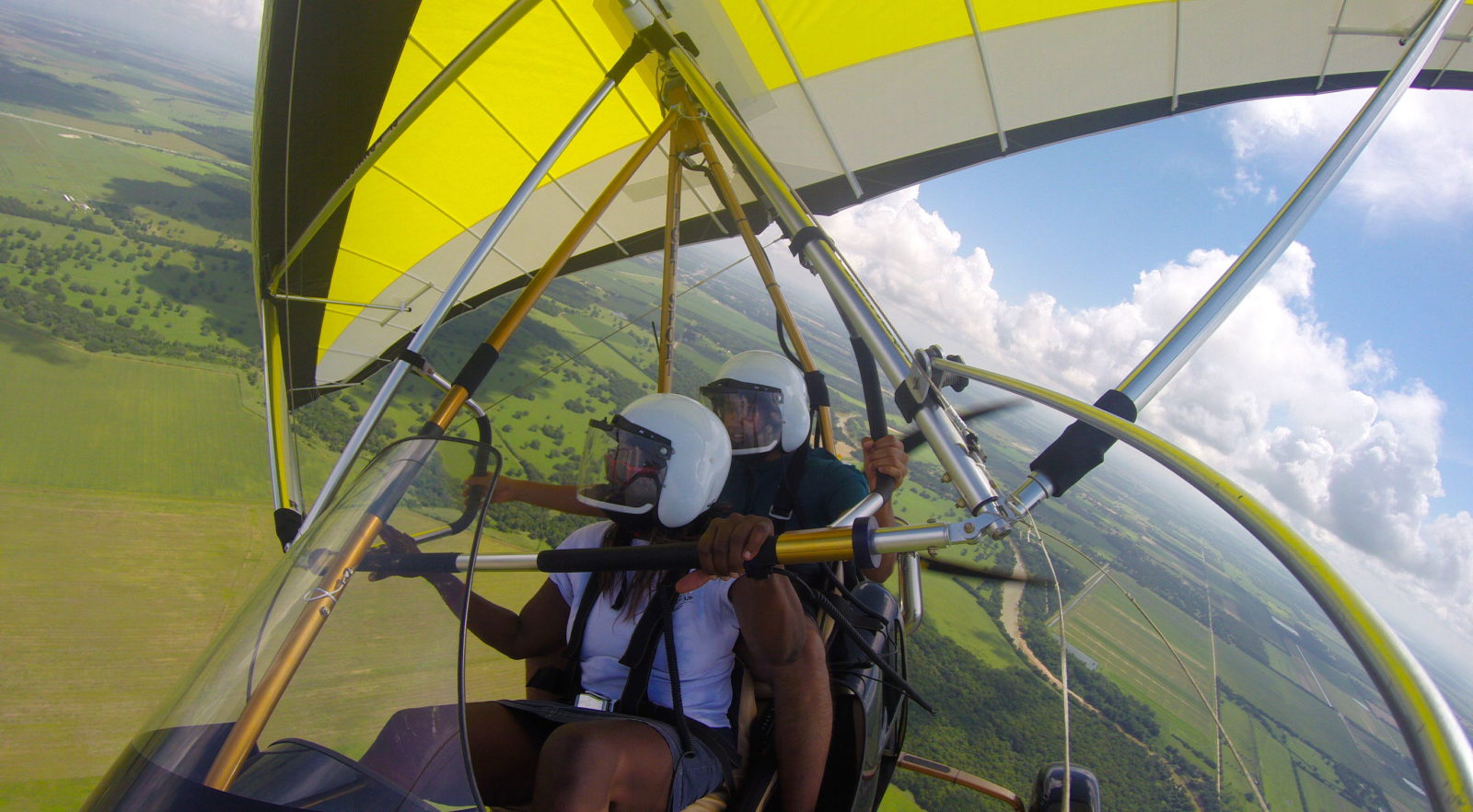 Beginner Flights
1st Timers – No Experience Necessary
First Timers Receive:
Introduction and Short Ground School

USHPA (U.S.Hang Gliding & Paragliding Assoc.) Certified Instructors

FAA Certified Flight Instructor

All gear is included 
Additionally:
Call to reserve a time and date for your flight

Groups are welcome 

All flights are photographed and/or videotaped

Impeccable Safety Record
TRY OUR  SELF-LAUNCHING

HANG GLIDING FLIGHTS
1,000 FEET

One "Grand" over the beautiful Texas landscape.  Side-by-side with your instructor you will experience the freedom of free flight at its grandest.

$149 
2,000 FEET

The "Adventure" only gets better as your instructor hands over the controls.  You'll truly feel "free as a bird" on this high flight.

$199
3,000 Feet

The "Premier" definitely lives up to its name.  This flight is higher and longer giving you ample time to experience our playground in the sky.

$259
Learn To Fly

Thinking about taking lessons, well learning to fly has never been easier.  Our training packages are just the ticket.
HOW TO CHOOSE…
Well you should know that these Discovery Flights:
          • Offer an amazing lesson adventure in flying hang gliders
          • Lots of in-flight maneuvers
          • The opportunity for hands on experience
. . . and best of all, you will have a blast no matter which one you pick